Rylstone Airpark Celebration of Aviation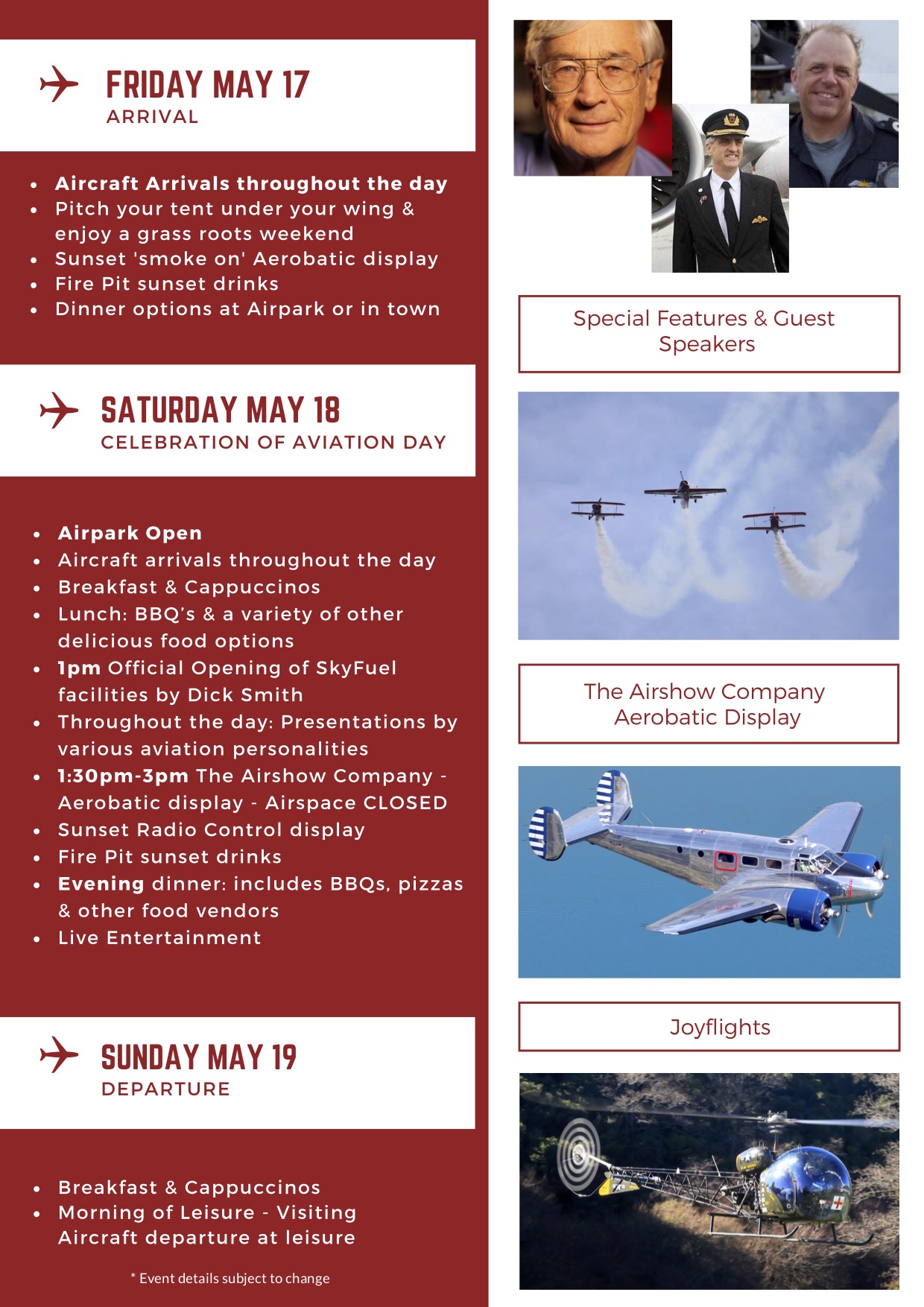 This Annual Event will be held this year on Saturday 18 May at the Rylstone Aerodrome & Airpark.
It's actually promoted as a three day event - mainly to spread out the arrivals and departures of the expected hundreds of aircraft, but the main day is Saturday 18th.
Rylstone is a great example of a little-used, run-down council-owned airstrip being aquired by a private owner, and being turned into a vibrant, active aerodrome & airpark, where aircraft owners can buy and build right on the aerodrome.
Check out the website for more information on this event and the great little country aerodrome