CASA Drops Jabiru Bombshell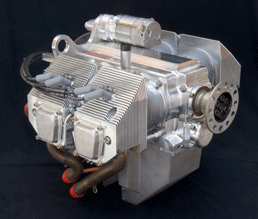 Following the Civil Aviation Safety Authority's "Consultation Draft" issued on Thursday 13th November, there has been an enormous backlash from RA-Aus, Flying Schools and owners and operators of Recreational Aircraft, and not just those who operate Jabiru-powered aircraft.
The essence of the draft is to limit the operation of Jabiru aircraft, and other aircraft powered by Jabiru engines, due to perceived failures of these engines.
On 23rd December, CASA enacted an instrument which eased the restrictions originally proposed, in that it allows students to fly solo, and qualified pilots to carry passengers, but only where they have read, understood and signed a statement prepared by CASA. The statement is intended to make it very obvious to everyone involved that persons fly at their own risk.
In addition, students must receive training in handling engine failures within the previous two hours flight time, or seven days, whichever is the lesser period. Effectively, this means before every solo flight!
Orange Flight Training has put measures in place to ensure these conditions are met on behalf of students, but in the case of passenger carrying, the responsible person is the Pilot in Command. Please contact the staff at OFT if there are any further queries.