Max Hazelton Aero Centre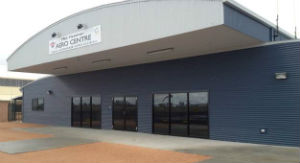 Named after Club Patron and pioneering identity, Max Hazelton, this multi-purpose facility was constructed late 2012 and early 2013, by club members and Orange City Council staff, with professional contractors providing specialised services.
A unique arrangement with the Council, enabled the project to be fast-tracked. The Council needed to construct a new terminal building, which necessitated providing a temporary terminal for Regional Express passengers, (and passengers of the now defunct Brindabella Airlines), during the construction phase. The arrangement allowed the MHAC to be constructed much earlier than would have otherwise been possible, and the Council was then able to use it as a temporary terminal, saving the cost of building other temporary terminal facilities. This represented a very substantial win for all parties, including Orange ratepayers.
The building has been back in the club's control for over two years now, and has just recently undergone some modifications, and now incorporates a licenced bar. There have been a number of very successful functions, including Australia's Biggest Morning Tea and Women With Wings events (each twice), the Cirrus Pilot Proficiency Program, Piper Society weekend, an Angel Flight Fundraising Dinner and more recently, a Christmas in July attended by many members of the Australian Women Pilots' Association. CASA has also conducted AvSafety seminars several times.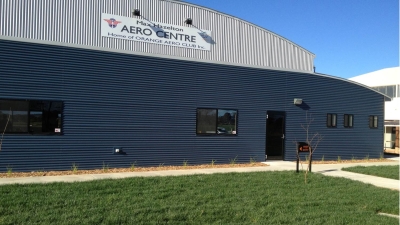 Club members are responsible for the maintenance of the lawns and surrounds, for the regular cleaning of the Aero Medical Facility, and providing a welcoming presence to visitors, especially on weekends. If you are able to assist with these tasks, please contact the club secretary, or one of the committee members.
Incorporated into the western wing of the MHAC is a dedicated Aero Medical Facility, where patients can be transferred between air and road ambulance services in much more comfort than has been the case in the past. Air Ambulance, Royal Flying Doctor Service and Wingaway operate aeromedical flights day and night, often six or eight flights a day. The facility also affords crews comfort and protection when waiting for an exchange to take place.
Construction of the Max Hazelton Aero Centre