Origins
Orange Aero Club was originally established in the 1930's and, as sometimes occurs, has experienced a number of lives since. Over recent years there has been a marked increase in interest in recreational and general aviation in the district. This has flowed on to an ever improving level of aviation related business and activity at the aerodrome. It is certainly reflected in the club membership which has steadily increased and currently stands at well over 100, consisting of full pilot, associate and junior members. Membership fees are currently $90, $45 and $30 per annum for these member categories. The club is active in developing and fostering social aviation activities, encouraging improved flying skills and experience including flight theory, promoting aviation related pathways for our members.
Aims of the Club
Member wide participation is encouraged through club committee meetings, monthly BBQ's, fly-ins, and major seasonal activities. Monthly BBQs encourage members to socialise in a relaxed atmosphere and be involved in some social flying. Currently, the club is staffed from 2.00 pm on Fridays, and members are encouraged to meet for a few drinks and nibblies at the well-stocked bar. Where possible, fly-ins are conducted with neighbouring/regional clubs to promote aviation and comradeship generally. The club organises a major seasonal activity which can include a community project, for example Cancer Council Biggest Morning Tea, a club fly-in and open day, or flying away to an air show.
The Orange District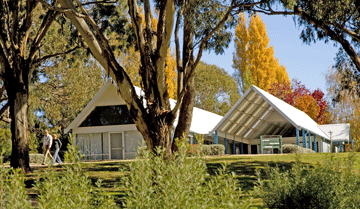 The Orange district, located in the Central Tablelands of NSW, has a robust and diverse economy. Orange is a picturesque location, well known as the Colour City for its autumn colours, grand homes, rolling countryside, the grandeur of Mt. Canobolas and nearby Lake Canobolas, bushwalking, and pleasant walks through well maintained parks and gardens. The food and wine culture of the district, wonderfully supported by a very active arts scene, is well known and regarded highly on peoples 'to do list'. The city is spoilt with a broad range of educational institutions including Charles Sturt University (focusing particularly on rural and regional health), public, private and secular schools, and TAFE. Orange Aero Club welcomes everyone with an interest in flying.
Page updated 16/10/18