Hazelton Mural Unveiled
Aviation pioneer Max Hazelton's adventures are now on public display at the Orange Regional Airport.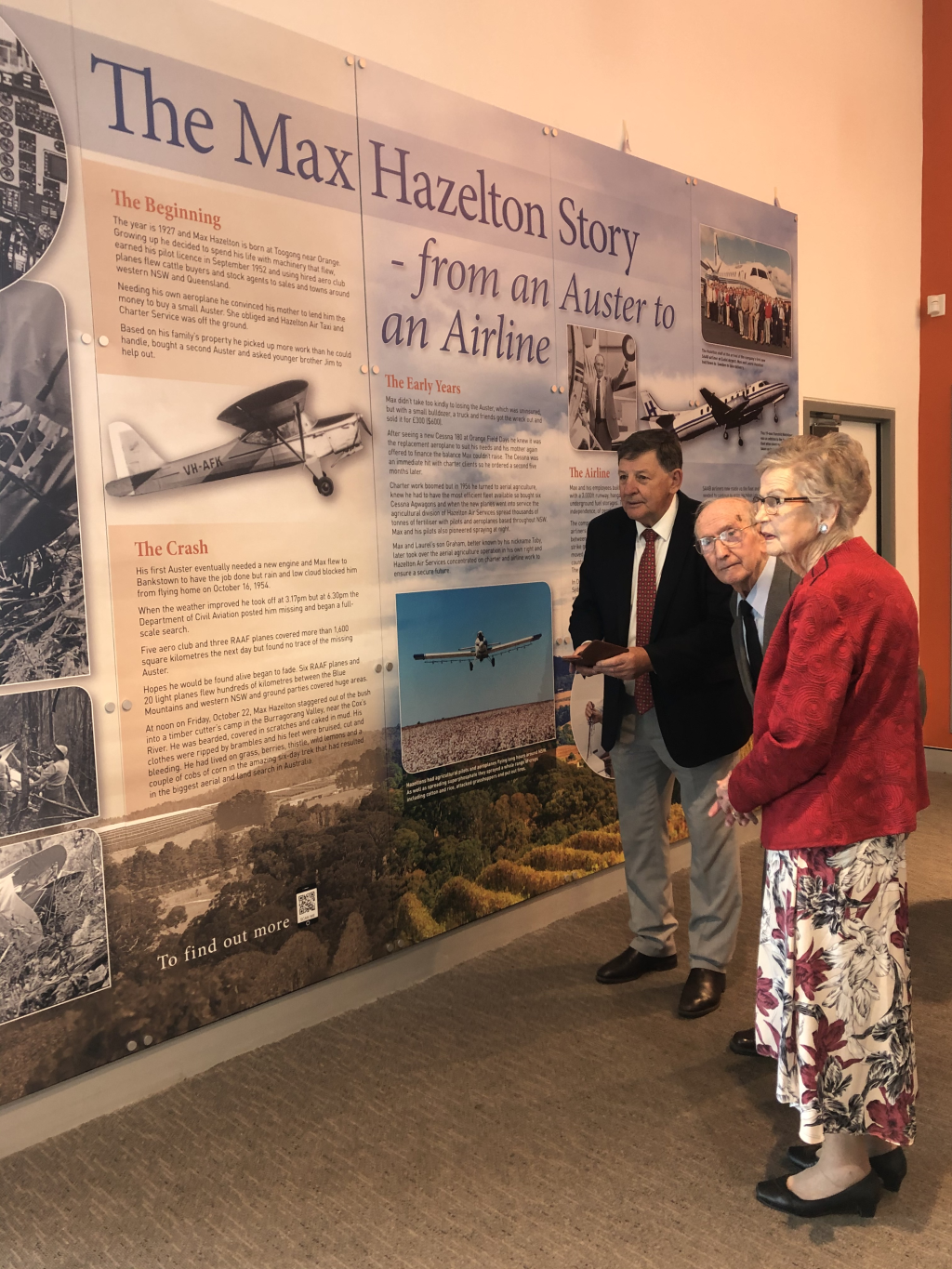 A mural detailing how he walked for six days to survive after his plane crashed on a mountainside and the creation of Hazelton Airlines was unveiled at a ceremony on Sunday 23 February 2020..
Orange City Council deputy mayor and airport community committee chair Cr Sam Romano said the passenger lounge area had needed improvements.
"It was a bit boring, there was no history displayed, people used to sit around and look at the blank walls," he said.
"It is a great day and this is fantastic for the community of Orange to recognise the great work Mr Hazelton has done,"
Aviation company owner and pilot Wade Mahlo said Orange City Council had provided $6000 for the Hazelton mural. "We have a wonderful terminal but it is a bit boring, this is going to make it much more interesting," he said.
Mr Mahlo said the next improvement would be a chronological history of the airport, which was being worked on.
Historical details had been provided by author Denis Gregory who has also written a book on the history of Hazelton Airlines.
The mural has been unveiled ahead of the introduction of QantasLink flights between Orange and Sydney from May 1.
Orange mayor Reg Kidd said it was significant.
"It shows the maturity of our city and the growth in our city. It was Qantas who approached us about looking at flying out of here," he said. "The success of that or otherwise will be purely on business. If people don't use it we will lose it."
Text & photos Central Western Daily webpage except where noted.